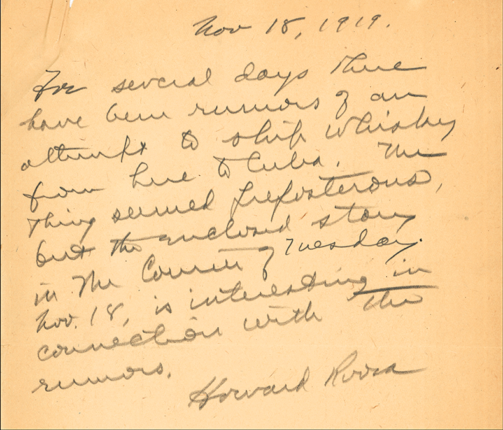 Howard Roosa, at the time an editor for The Courier Newspaper, alerted federal investigators to a rumor.

"For several days there have been rumors of an attempt to ship whiskey from here to Cuba. The thing seemed preposterous, but the enclosed story in The Courier of Tuesday Nov 18, is interesting in connection with the rumors. Howard Roosa"

The newspaper clipping refers to a proposed trip of Mr & Mrs Matt Olinger, soft drink operator, to Cuba with possibility of staying there.