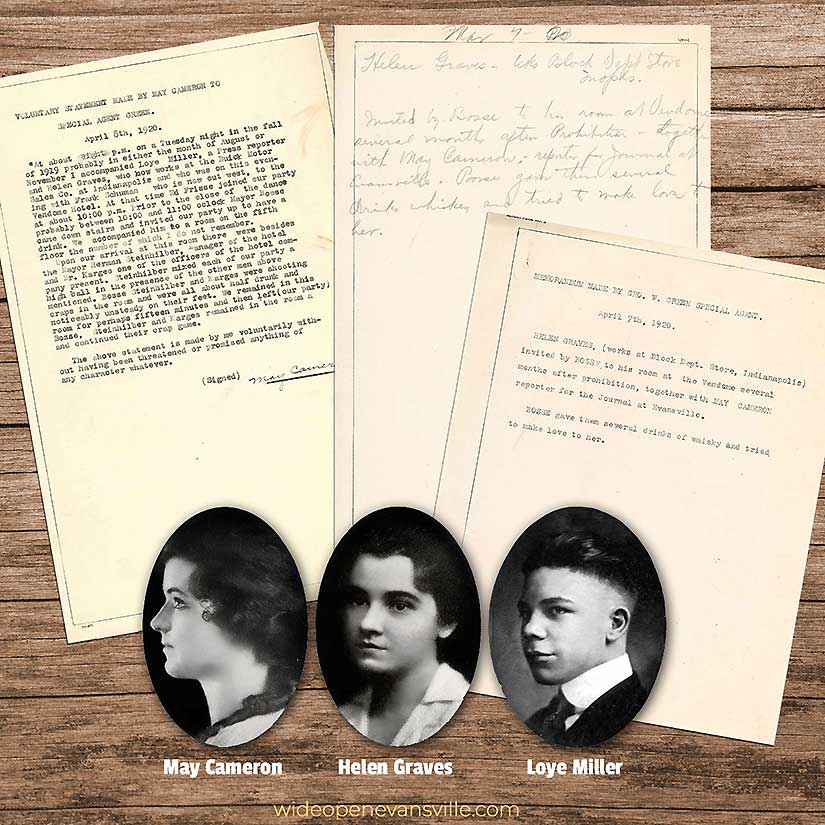 On March 7, 1920 investigators made an astonishing handwritten notation about Helen Graves, former reporter for The Journal. No details are given to indicate the source of this explosive information, however, on April 7, 1920 this same information was echoed in a typewritten memorandum made by special agent Green. Loye W. Miller was a reporter for The Press. Helen Graves reported for The Journal-News. May Cameron reported for both The Journal-News and The Press.
This particular evening at the Vendome dance, the three reporters were in the company of Ed Frisse, who worked for the Western Construction Company—the company that held most of the contracts for street paving under Bosse's administration. The reporters may have been invited to Bosse's room simply because they were accompanied by Frisse that evening.
Interestingly, among the many statements in the records, May Cameron's was the only one that was signed. By the fall of 1918, she left town to enter college at Ohio State University.